Hey guys! Today I'd like to tell you about how I came to know poker. I hope you'll find it interesting.
I played my first ever poker hand back in 2009 (time flies!). Back then I was browsing a lot of sites after school, trying to find some kind of source of income online. I didn't find anything in particular, apart from an odd job of clicking online banners for a fraction of a cent.
At some point I saw an ad advertising a 'free $50 bankroll for playing poker'. At the time, the internet was rife with various banners of a dubious nature, advertising binaries, methods of guaranteed income from playing Roulette, and some other nonsense. This is why I dismissed the poker ad at first.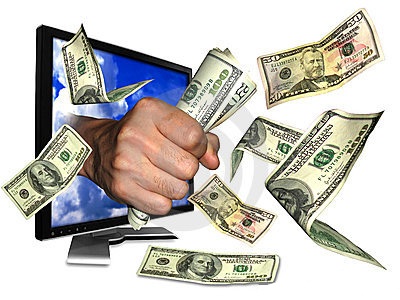 Little did I know back then, that the poker affiliate business was all the rage and all the advertised offers stood true. However, when I saw this banner on one of the sites I trusted, I immediately decided to give it a go. Surely a well-respected site wasn't going to hazard its reputation by advertising scam?
I opened an account on Strategy, googled answers for a quiz (nobody has time to study a mountain of books on base poker strategy, I'll figure it out!), and waited for the money to arrive, whilst trying to learn the ways of poker at the play money tables. Then the coveted $50 arrived, and I took my full stack straight to NL25 tables. I still remember relying on the info at the bottom right corner of the table. It felt good to see 'High Card Jack' replacing 'Straight Queen High'. Naturally, 20 minutes later my bankroll withered down to $10, which I decided to save for the next day. Suffice to say that two days later my bankroll was reduced to nil.
There was still a number of wasted fifty dollar bills, and innumerable freerolls. Back then freeroll tournaments were extremely popular and covered every kind of game available in the poker room, and not exclusively Hold'em. I wasn't averse to playing each and every available game, all the while studying poker rules online. This is how I got a penchant for mixed games, my favourite kind of poker at the moment. I can't wait for them to be introduced at partypoker!
P.S. Actually, I got acquainted with poker at a much earlier stage. I was excited to watch poker on Eurosport channel on Fridays and Saturdays when I was 6 or 7 years old. I don't really remember whether I followed the rules on the screen or not but I decidedly enjoyed watching the game.
What else would you like me to write about? Let me know in the comments!
Всем привет! Меня зовут Дмитрий Урбанович, добро пожаловать в мой блог! Тут я буду в основном писать о покере, но возможно и о других событиях в моей жизни. Если у вас есть какая-то конкретная тема, по которой интересно мое мнение, то напишите мне об этом в какую-нибудь из соц. сетей.
This article is also available in:
Русский